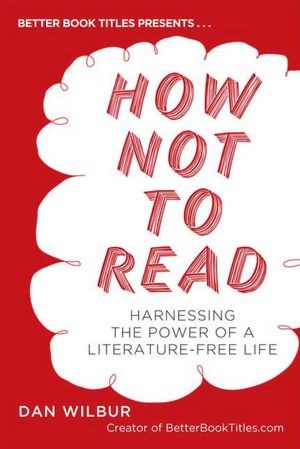 If nothing I've ever posted has appealed to you, it might be because you don't like to read. If that's the case, this book will teach you how to continue with your life without having to read all those pesky "classics". With tongue in cheek humor, Wilbur pokes holes in the idea that literature is important to a well balanced life.
The best section is the "better book titles" with the covers of famous novels, and their more appropriate titles. To see examples, check out the authors blog
betterbooktitles.com
.I couldn't stop laughing.
Bookwyrm Rating: Dessert